THE ADVENTURES OF SWARM CHASER GIRL!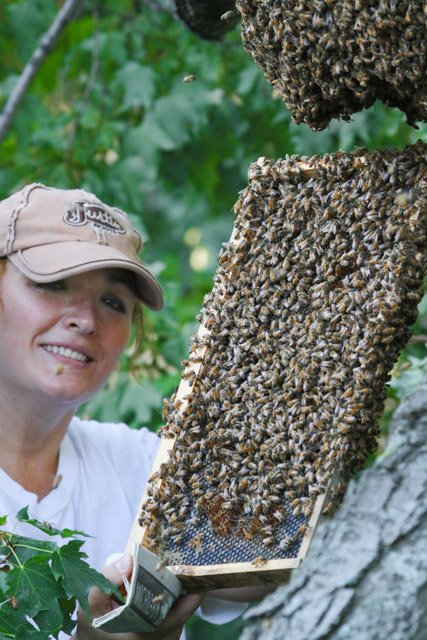 Follow my adventures in catching bee swarms!
I love catching swarms! Each time I get a swarm call it takes me to a new place and new adventure. You never know where they bees will end up! I get to meet all sorts of new and interesting people as well! SPRING IS HERE! It is the busiest time of year for swarms. If you see a swarm or get one in your yard or business, call 716 783 0857 and I will come out.

I will eventually be posting video, pictures and stories right here so BEE sure to come back for the fun and exciting stories.